VECAR Praha / Prague
Contact us
Rent a car contacts
Phone: +420 224 314 361
Cell Phone: +420 777 100 405
Cell Phone: +420 777 100 484
E-mail: vecar@vecar.cz
Jiří Veselý
IČ: 11220091
Open hours:
Car Rental Centrum – Prague 6-Dejvice, Svatovítská 7, 16000
Mo – Su: 7:00-20:00
Car Rental Airport – Prague 6-Ruzyně, Aviatická 2
Mo – Su : 5:00-23:00 (in the night by request)
WHERE CAN I PICK UP THE CAR??
Václav Havel Prague Airport: Prague 6-Ruzyně, ul. Aviatická 2 ( Terminal I. or Terminal II. )
Office – main place of business: Prague 6-Dejvice, ul. Svatovítská 7
– 100m from the metro station A "DEJVICKÁ" (close to the center and Prague Castle)
– excellent connection to Václav Havel Airport, Ruzyne (15-20 minutes, from Airport BUS No. 119 to metro A "Veleslavín", runs every 7 minutes)
Anywhere in Prague at the customer's request and by agreement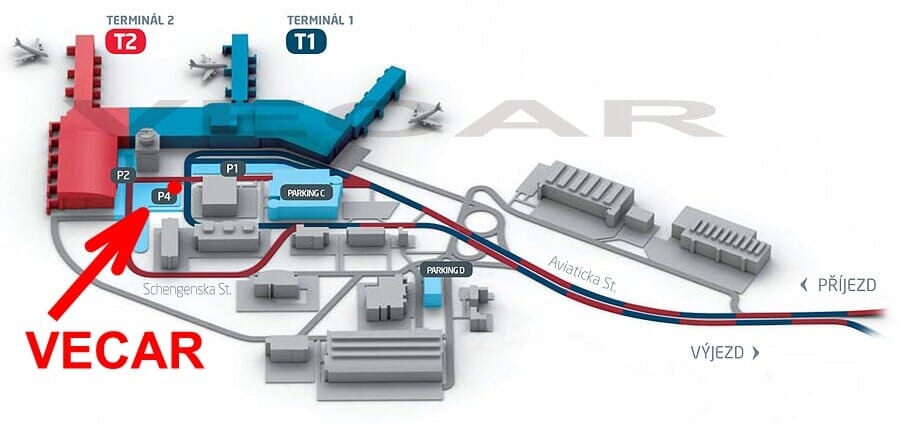 Privacy Policy:
We use information about you only for the purpose of providing the requested services.
Personal information is protected from theft and unauthorized use and we do not sell it to third parties.
We generally retain information only for as long as necessary to fulfill the purpose for which it was collected or as required by law.